A young and dynamic team, With great capacity for innovation and adapted to the most modern production technologies and management. Always the best quality with the highest nowadays technologies.
Founded in 1927, Oleicola San Francisco has known throughout history to maintain their idiosyncrasies in La Loma shire, adapting itself to the time evolution and always maintaining its commitment to serve their farmers.
In 1989 It was acquired by Manolo Rus and Jose Jimenez who launched a family project full of illusion, they sowed in all a seed called Extra Virgin Olive Oil, seed that has become a passion and a way of living the land and culture of Jaen.
Do you want to distribute our products?
Starting from its original construction of the year 1927, Today Oleícola San Francisco has been able to adapt to the future with modern facilities, versatile and operational. We wanted to keep the essence of the old mill building with a modern twenty-first century mill inside.
The old cellar and the press room are today the anteroom of a current process room, modern and adapted to the latest industry technologies. In 20 meters can travel through Olive Oil production history , how it was and how it is nowadays.
These are the people who make San Francisco Oleícola up, the people behind phone and keyboards.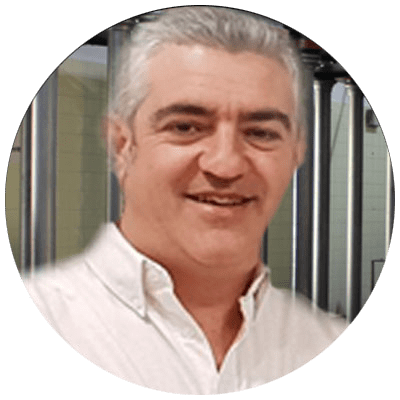 Technical Business and Tourist Activities, entrepreneurial vocation today is the Project Officer and Co-CEO with his brother Manuel.
Manuel J. Jimenez
Production Dept
Production Manager and Quality responsible, he is who decides and coordinates elaboration guidelines. Co-Manager with his brother José.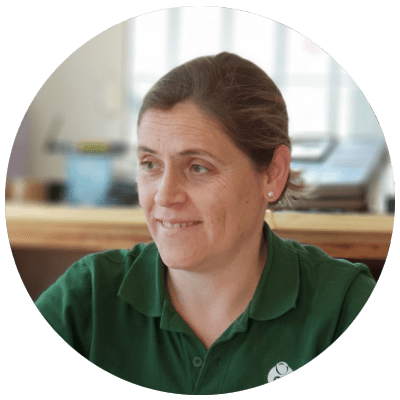 Juana Maria
Molina
Department of Administration and human resources
Ana Cristina Seville
dto. of oil tourism reservations
Antonio J.. Cabrera
dto. marketing and orders
Ricardo Bejarano
Packing dept
Dept responsible. Packaging and Warehouse Management. He is responsible of the product quality controls.
Dept.. of production.
Responsible for the operation of machinery at the factory. Supervisor and facilities maintenance.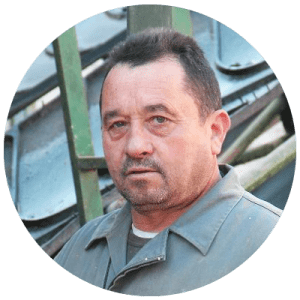 Dept.. of maintenance.
Yard manager and outdoor facilities responsible.