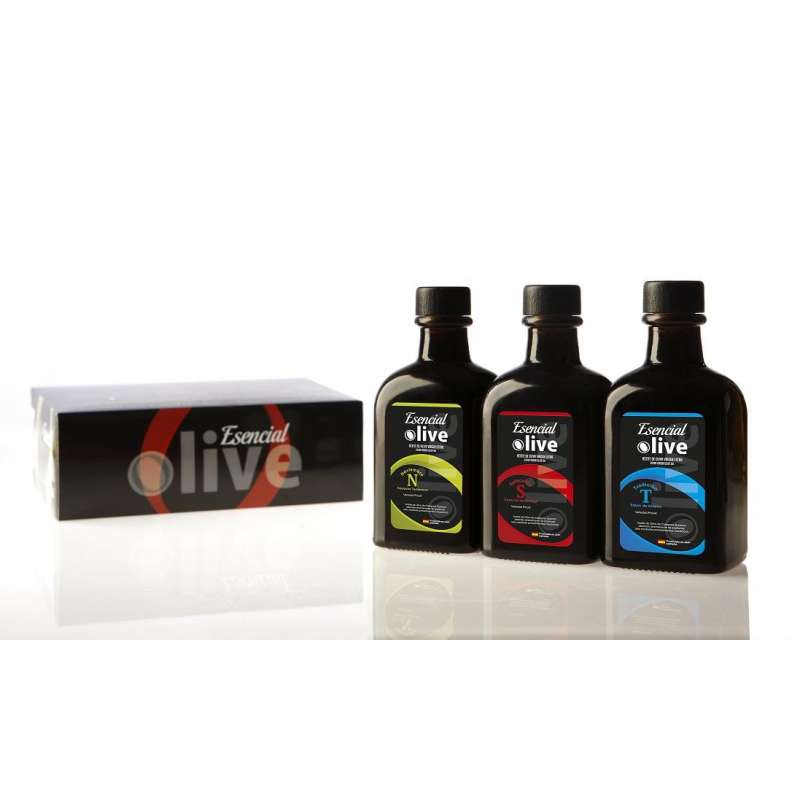  
TASTING PACK ESENCIAL 100 ml
Pack of 3 bottles Esencial Olive 100 ml.
November + Selection + Tradition
****Special tasting bottle****
NOVEMBER. From totally green olives, picked up in early November.
Bright and shiny green colour, intense fruity flavor of fresh olive, with herbaceous aromas, bitterness and a mild peppery finish.
SELECTION. From half green half purple olives, picked up all November long. Golden yelow colour with greenish tones, intense fruitiness with ripe fruit notes.Very well-balanced between bitterness and spice.
TRADITION. From olives picked up when they completely turn black, in December. An oil for all occasions, with genuine taste. Golden yellow and green coulour, intense fruitiness. Sweet in mouth, with an almost imperceptible bitter and spicy touch.
Quality: Extra Virgin Olive Oil
Variety: 100% Picual
Fruity: intense – medium - light
Colour: green - yellow
Acidity:  0,11-0.13º
Referencias específicas
ean13

8437012359291